Turn your iPhone 11, 11 Pro and 11 Pro Max into a professional camera rig that's ready for anything.

Turn your iPhone 11, 11 Pro and 11 Pro Max into a professional camera rig that's ready for anything.
The cage to rule them all  
The Beastcage is the most advanced and versatile iPhone camera cage ever created. With three brand-new models for the iPhone 11, 11 Pro or 11 Pro Max, you can attach all of your favorite lenses from Beastgrip, Moment, Moondog Labs*, Sirui and Sandmarc within seconds. And there's plenty of room for anything else you need: lights, microphones, handles, a tripod, monitor… you name it. The only limit to what you can build with Beastcage is your imagination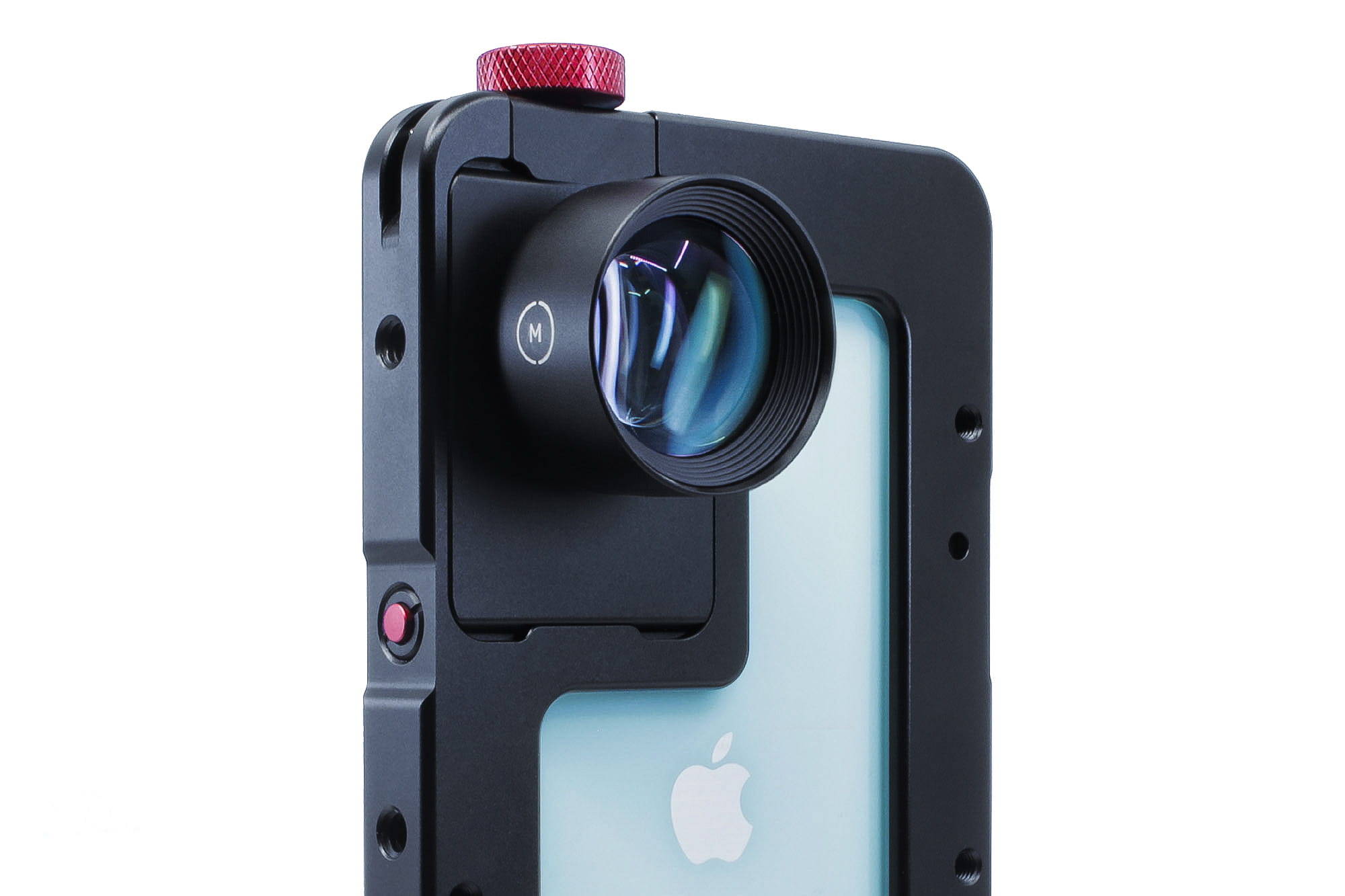 Moment Lens Bayonet Mount
Compatible with Moment lenses, the *Moondog Labs Anamorphic lens with Moment-style mount and Sirui lenses
Sandmarc Lens M17x0.75 Mount
Compatible with Sandmarc lenses and other lenses with M17 x 0.75 threaded mount
Treat your phone like the professional camera that it is. We precisely cut each Beastcage from a solid chunk of aluminum, carefully bevel each edge and coat it in a long-lasting anodized finish for sleekness and durability in any shooting environment. Set up and make adjustments faster and easier than ever before with the Beastcage's mechanical power/volume buttons, quick-locking lens mount and rubber-padded phone housing
The Beastcage can be as much or as little of a cage as you'll ever need. Whether you're looking for a simple rig to attach your phone to a tripod or mount lenses. Or need a full-featured rig with grips, lights, microphones, and monitors for your next Hollywood film. The Beastcage has more ¼"-20, cold shoe and action handle mounts than any other smartphone cage so you can build the rock-solid rig you need without holding back
Personalize your rig with interchangeable skins. These durable nylon covers for the back of your phone add extra protection and style to your rig. Choose from several unique designs that can be changed within seconds. Coming soon.

Compatible with: iPhone 11

Size:

177mm x 102mm x 16mm

Weight:

306 g (10.8 oz)

Material:

Machined 6061-T6 aluminum with black anodized finish




Lens mount:

M37 x 0.75, Beastgrip bayonet, Moment bayonet, M17 x 0.75

One cold shoe mount

Eight 1/4"-20 mounts

Two neck strap mounts

Three action handle mounts

Compatible with: iPhone 11 Pro

Size:

170.2mm x 97.6mm x 15mm

Weight:

272 g (9.6 oz)

Material:

Machined 6061-T6 aluminum with black anodized finish




Lens mount:

M37 x 0.75, Beastgrip bayonet, Moment bayonet, M17 x 0.75

One cold shoe mount

Eight 1/4"-20 mounts

Two neck strap mounts

Three action handle mounts

Compatible with: iPhone 11 Pro Max

Size:

184mm x 104mm x 15mm

Weight:

290 g (10.2 oz)

Material:

Machined 6061-T6 aluminum with black anodized finish




Lens mount:

M37 x 0.75, Beastgrip bayonet, Moment bayonet, M17 x 0.75

One cold shoe mount

Eight 1/4"-20 mounts

Two neck strap mounts

Three action handle mounts